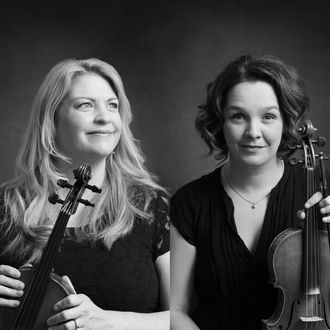 Beaton-Plasse
Quebec/Cape Breton
Two accomplished and energetic fiddlers combine forces in this new duo. Andrea Beaton and Véronique Plasse fuse music from Québec and Cape Breton, adding original compositions to the mix.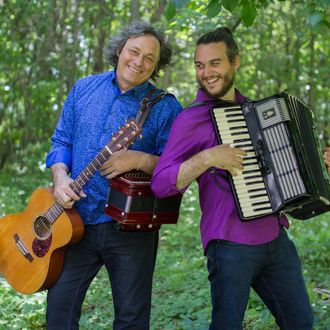 Bourque Émissaires
Quebec
A versatile artist brimming with contagious energy and joie de vivre, Benoit Bourque has been winning over audiences for over 30 years.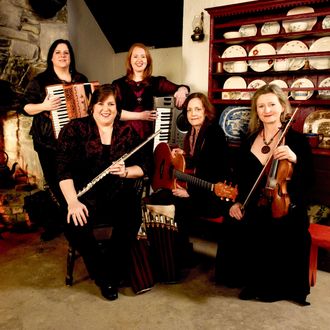 Cherish the Ladies
Ireland/USA
For over 37 years, Cherish the Ladies, one of America's most heralded Irish music ensembles, has won the hearts of audiences worldwide with their rousing blend of traditional music, captivating vocals, and propulsive step dancing.
New section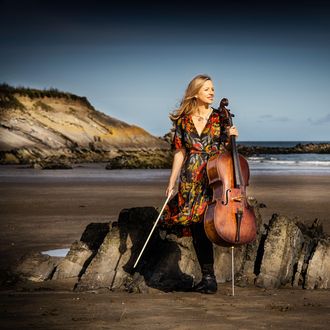 Clíodhna Ní Aodáin
Ireland/Switzerland
Winner of the 2021 Robinson Emerging Artist Showcase
The Celtic Cello is the creation of Clíodhna Ní Aodáin. Her one woman show has the feel of both a grand theatrical performance and a visit with a cherished friend. Combining the traditional melodies of Ireland and Scotland with harmonies that speak of a more classical heritage.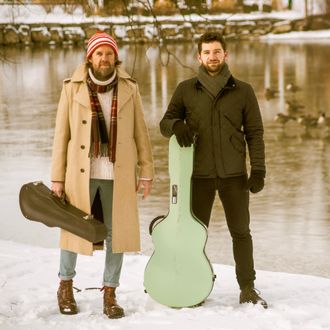 Dan Stacey & Kyle Waymouth
Ontario
Dan Stacey (fiddle) and Kyle Waymouth (guitar) hail from Stratford, ON and are both products of the Ontario Fiddle and Step Dancing competition circuit. In 2015 they teamed up to present a collection of traditional Irish, French Canadian and original fiddle tunes to audiences in Southwestern Ontario and Toronto.
New section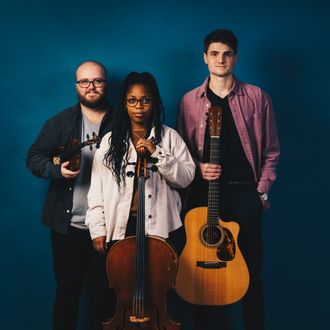 Inn Echo
Prince Edward Island
Inn Echo are one of the most unique and captivating groups to surface out of Atlantic Canada in recent years. Innovative, creatively-crafted, and what Roots Music Canada coins as "a powerful
sound," the soundscape laid down by this three-piece instrumental group is both wildly dynamic and delightfully distinctive – rightfully earning them Emerging Artist of the Year and Entertainer of the Year nominations for the 2020 Music PEI Awards.
New section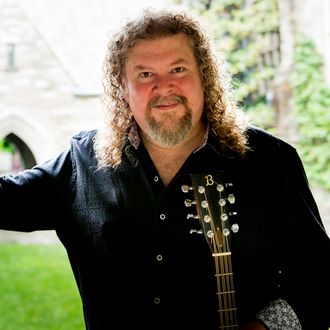 Joe Jencks
USA
Joe is a 25-year veteran of the international Folk circuit, an award-winning songwriter, and a celebrated vocalist based in the Chicago area.  Blending well-crafted instrumentals and vivid songwriting, Jencks serves it all up with a lyric baritone voice that has the edgy richness of a good sea-salt caramel.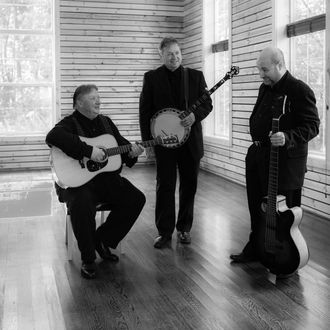 Kruger Brothers
USA
In their ever-expanding body of work – Jens Kruger (banjo and vocals), Uwe Kruger (guitar and lead vocals), and Joel Landsberg (bass and vocals) – The Kruger Brothers personify the spirit of exploration and innovation that forms the core of the American musical tradition. Their original music is crafted around their discerning taste, and the result is unpretentious, cultivated, and delightfully fresh.