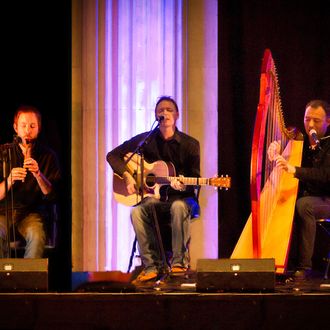 De Barra
Ireland
The de Barra brothers are Dublin-born but with family roots firmly in County Cork. They were raised in a Gaeilc-speaking household, in a family steeped in traditional Irish music and song. Their performances include music that has been passed on for three generations, but with a contemporary flavour which in no small part came from their experiences touring with such bands as Clannad, Moya Brennan, Riverdance, and Slide.
For Goderich, three de Barra brothers are joining forces on stage - Cormac (on harp), Fionán (on guitar) and Dónal (on whistles & bodhrán). Their own vocal talents will also be added to by a most talented addition to the deBarra family, Shannon Lambert-Ryan (whom you will all have seen performing alongside her husband Fionán as she is the lead singer with the band RUNA).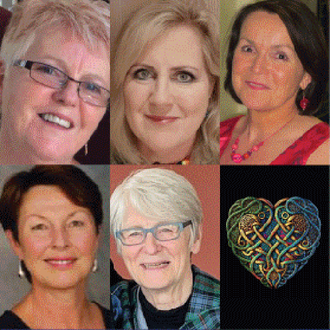 Hearthstone
Canada
Hearthstone brings together the musical talents of Finola MacGinty, Marianne Hogan, Kelly Richards, Evie Shand and Eleanor Robinson. Individually strong soloists, they meld their voices into a strong harmonic unit to explore the song traditions of Ireland and Scotland. Most of them have performed individually from the first festival but came together the past few festivals to sing the closing song which has led to the formation of this new group.